Uncertain about compliance with Global Requirements for Nitrosamines Risk Assessments?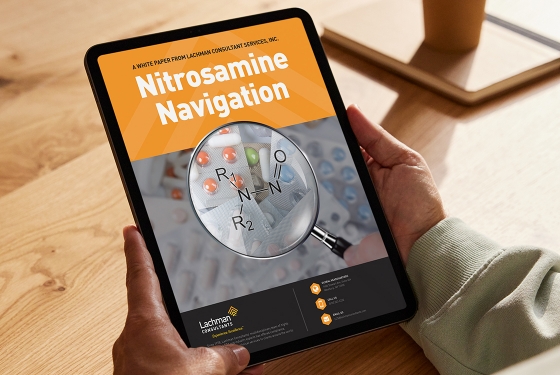 In this informative white paper, which is intended to provide a possible approach in addressing the Nitrosamine challenge, you'll learn about:
Where and how nitrosamines may form
A comprehensive approach to risk assessment
Confirmatory testing procedures
Assessment-based mitigation strategies
Read "Nitrosamine Navigation" from Lachman Consultants.
Please fill out the form below to access this whitepaper.
Get In Touch
Get more information about how Lachman Consultant Services, Inc. can help you address the complex FDA guidelines and reduce the risk of these unwelcome carcinogenic guests in your products.