Join us September 28th, 2023, at 10:00 AM EDT for A Lachman Learning Experience.
Where are you on your Annex 1 journey?
Have you created a measurable plan for progress?
Assess your current position and start making plans for the future by attending this highly informative and valuable webinar. Join Lachman Consultants' Executive Director Keith Lamb, and Principal Consultant Patrick Day, as they provide their critical perspectives and offer actionable information to:
Identify your weaknesses in accordance with Annex 1
Prepare and lay out a scope for your risk assessment
Create a culture of continuous improvement
Diagnose potential risks across your supply chain
Register here for September 28th, 2023, at 10:00 AM EDT
WEBINAR HOSTS: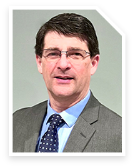 Keith A. Lamb, Ph.D. is an Executive Director at Lachman Consultants and a Quality and Chemistry Manufacturing and Controls (CMC) executive with a passion for innovation and delivery of novel medicines to patients. He is deeply committed to the combination of quality, science, and a risk-based approach to ensure clear decision making and outcomes which benefit all stakeholders.
Patrick Day, M.S. is a Principal Consultant in the Compliance Practice at Lachman Consultants and an established pharmaceutical executive and practitioner with proven leadership in proactive risk identification, deployment of strategies to enhance compliance controls, and implementation of detection systems to eliminate blind spots.
Assess your current Annex 1 position and start establishing realistic and practical plans that bring gaps into compliance by attending this important webinar.