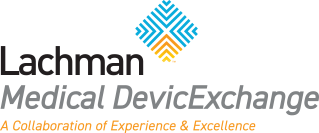 COMBINATION PRODUCTS:
Trends and Industry Challenges
This event has been created to promote the sharing of experiences, observations and insights for the advancement of the medical device industry.
Participation is free, no sales pitches and no strings attached.
– EVENT DETAILS –
Topic:
Combination Products:
Trends and Industry
Challenges
Attendees:
Medical Device Industry Executives
Moderator:
Ricki A. Chase, M.S.
Executive Director in the Compliance Practice
Date: MAY 24
Time: 11:00AM – 12:30PM EST
Location: Microsoft Teams
(Attendees will receive a link)
Any content, whether provided by Lachman Consultants or other participants, provided during the event is presented "as-is" for educational, general reference and informational purposes only; is not intended to serve as legal or other advice; should not take the place of advice from your own legal counsel; is not intended to be a full and exhaustive presentation of information in any area; and Lachman Consultants makes no representations or warranties that the content is accurate, complete or current for any specific or particular purpose or application.